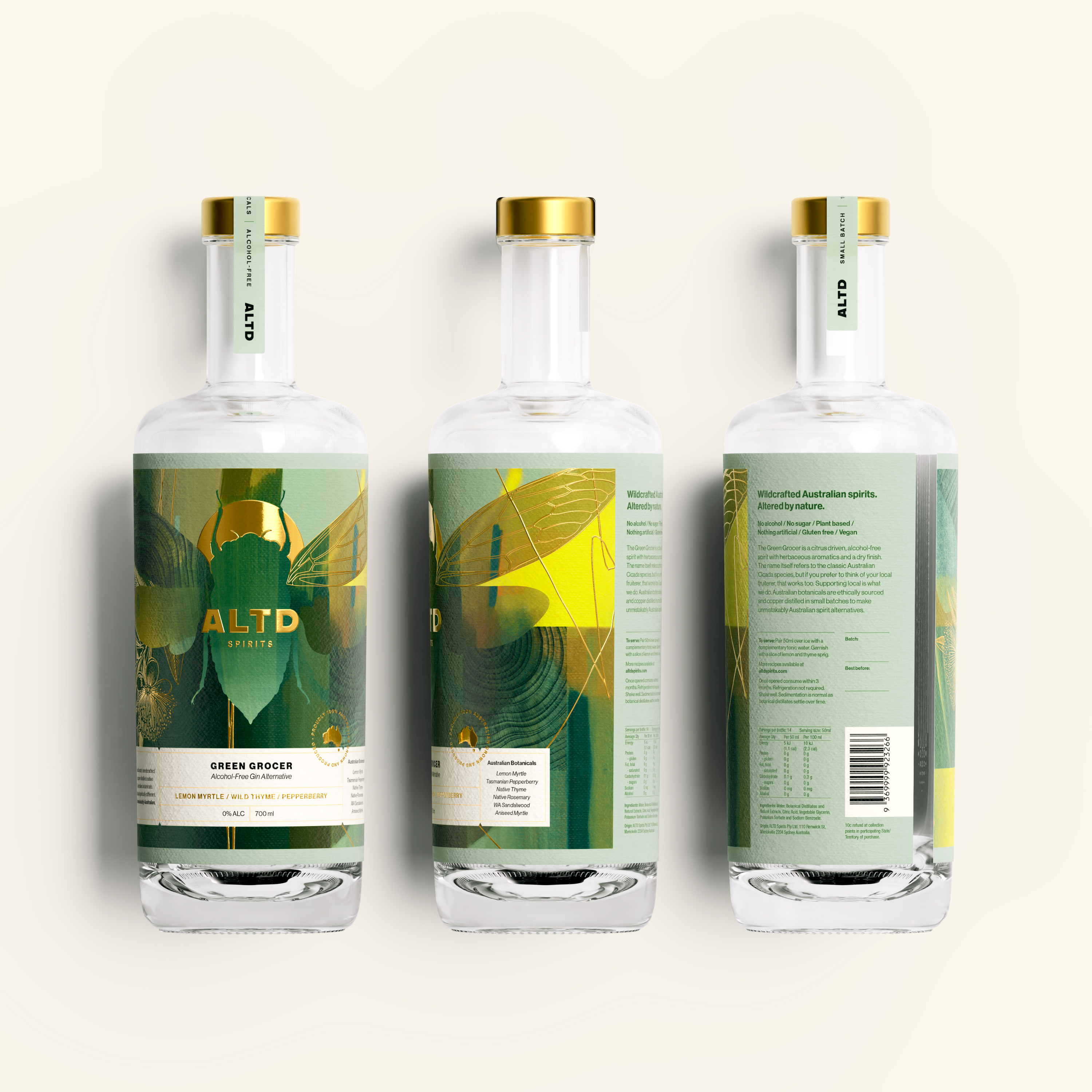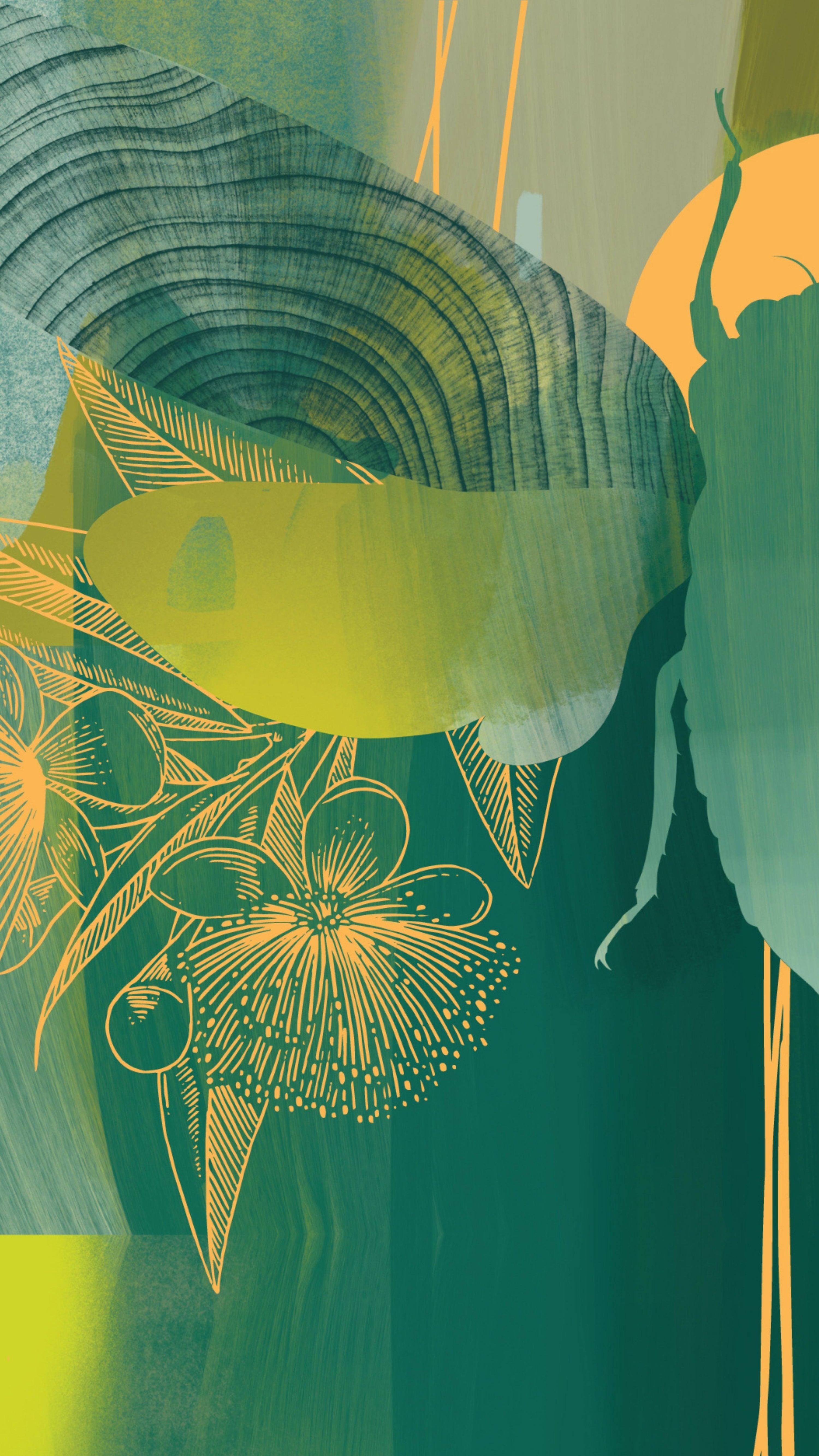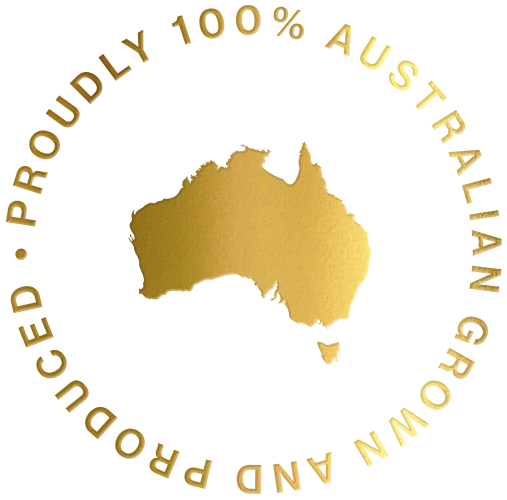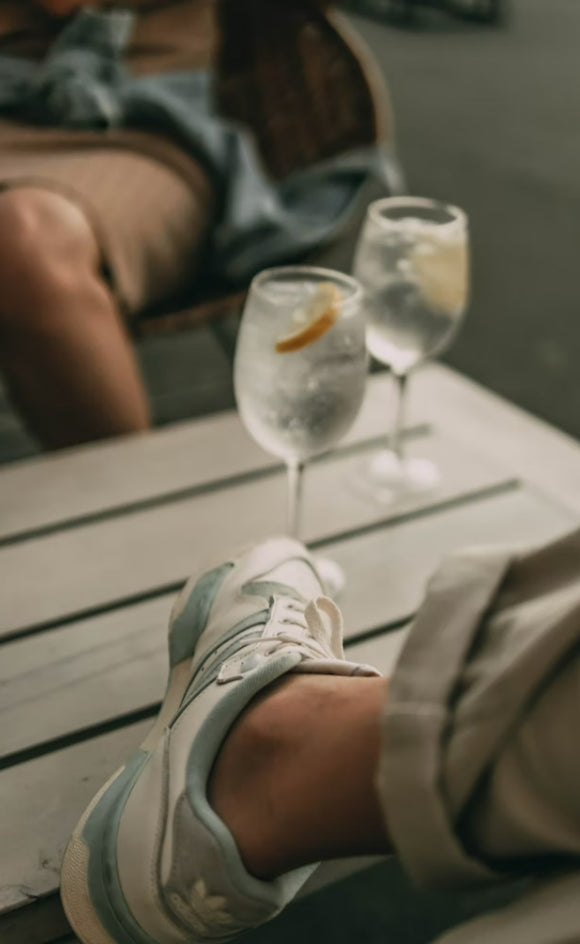 Green Grocer | Australian Bush Botanicals | 700mL
Description
The ALTD SPIRITS Green Grocer is a wild-crafted, Australian Gin-style substitute featuring a unique blend of ethically sourced native Australian botanicals.
Punchy top notes of lemon peel, lemon myrtle and fresh-cut herbs are followed by woody and vanilla notes from organic sandalwood. There is a satisfyingly long and spicy finish from a locally farmed ghost chilli and pepperberry.
Add 50mls over lots of ice and top with your favourite Australian-made Tonic water. Garnish with a slice of lemon and a sprig of thyme.
ALTD SPIRITS is 100% natural, made in Marrickville, Vegan, Sugar, Gluten and Calorie Free.
The name itself refers to the classic Australian Cicada species, but if you prefer to think of your local fruiterer, that works too. Supporting local is what we do.
Botanicals
Lemon Myrtle, Tasmanian Pepperberry, Native Thyme, Rosemary, Aniseed Myrtle, Organic Sandalwood.
Ingredients
Water, botanical distillates and natural extracts, citric acid, vegetable glycerin, potassium sorbate, sodium benzoate.
All Natural | Real Ingredients | Nothing Artificial
Vegan Friendly | Gluten-Free
'AF Producer of the Year' - New York International Spirits Competition
Green Grocer | Australian Bush Botanicals | 700mL
INTERNATIONAL AWARDS
PROUDLY REPRESENTING AUSTRALIAN SPIRITS ON THE WORLD STAGE
Include a brief quote from a brand that loves your products
Native Botanicals
Lemon Myrtle (NSW)
Backhousia citriodora
Distinctly lemony and tangy with zesty notes. A pleasantly lingering, slightly numbing camphor aftertaste and eucalyptus background.
Pepperberry (TAS)
Tasmannia lanceolata
Berries show sweet fruit flavours before the full effects of the heat are experienced.
Sandalwood (WA)
Santalum spicatum
Steam-distilled, high-grade Australian Sandalwood sourced from a belt of wetlands near Harvey (WA). A sweet, soft woody aroma.
WE ARE CRAFTED
We are about providing quality alternatives to alcoholic spirits. Our commitment to quality
and choosing ethical suppliers is paramount.
WE ARE NATURAL
Our drinks gets their taste, aroma and colour exclusively from the raw materials we use. Nothing artificial, no weird numbers, just native plants - crafted with care.